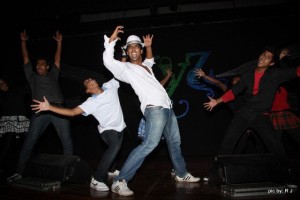 The Movie Event : Take 7! was judged by Mr. Errol Marks and Bimal Roy's Daughter, Rinki Roy. The theme given to each college was the Seven Deadly Sins and Nationals stole the show away with their brilliantly scripted movie, 'Seven Hours' which revolved around 'ENVY' in the form of Oedipus Complex.
Fashion Show : 'Paparrazi' was again won by the dazzlling Nationals' showstoppers who merged bollywood and hollywood flicks and startled the ramp.
The Dance Event 'Grrove It!' was flexibility personified as the dancers flaunted their awesomeness in style. Judges Shampa, Jason and Dhiraj Bakshi were in real awe after the event and the audience was indeed rendered speechless.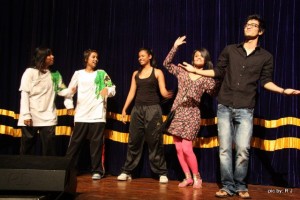 Hindujas swept away the audience off their feet in the Street Play event as they portrayed the political corruption and media's way of sensationalizing issues.
The Band event saw singers crooning Munni Badnam Huyi, Sheila Ki Jawani, Kurbaan Hua, Dhan ta Nan in English and the performances mesmerised the crowd, hands down.
The 'Band of Boys' and other Mumbai Based Bands also came to judge events.
All in all, the Hindujas and the Nationals stole the show along with KC and Wilsons giving them a tough fight.