From a sportsmen scandal to sporting glory, from scams to massacres, here is the round-up of the top 10 news of the week.
1.    CWG Scam: Kalmadi's name missing from the charge sheet
The charge sheet filed by the CBI in the Queens Baton Relay (QBR) scam does not mention Suresh Kalmadi as an accused even though it indicts former OC officials Sanjay Mohindroo, TS Darbari and M Jeychandran of fraud. The three men are also accused of forging false documents in order to sanction payments to businessman Ashish Patel's company. Although the report clearly mentions that Kalmadi had approved payments to Ashish Patel's company AM Films and Cars, it does not name him as the accused. CBI officials have stated that since Kalmadi's name doesn't feature in the FBI list in the QBR case, therefore his name doesn't featured in the report. Many of the opposition leaders expressed 'surprise' on the omission of Kalmadi's name in the report.
2.    Government asks Twitter to block fake PM accounts
Upset with the fake PMO accounts that have been operating on the popular micro-blogging side 'Twitter', Center has asked for all the 'imposter' sites to be shut, fearing that it may 'misrepresent' a high office like PMO and may leak wrong information though the option of a blanket ban on Twitter has been ruled out.
The government has also asked Twitter to block such accounts which have posted incendiary and untrue information on the Assam riots and its fallout.
Initially, Twitter did not agree to the government's demands of blocking the parody accounts but due to political pressure finally agreed to oblige the government. Full story here.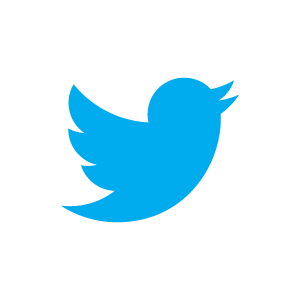 3.    Bhupathi-Bopanna lose in the Cincinnati final
Mahesh Bhupathi and Rohan Bopanna lost to Sweden's Robert Lindstedt and Romania's Horia Tecau in the ATP Cincinnati Masters final. The sixth seed Indian pair lost 4-6 4-6 to the fourth seeded rival team. This was their second final of the season after winning the Dubai ATP in February. India's Leander Paes and Czech Radek Stepanek lost out in the second round itself. Full story here.
4.    India beat New Zealand to enter Under-19 World cup final
India stormed into the ICC Under-19 World Cup finals after defeating New Zealand by 9 runs in the semi-finals. India had set a target of 210 runs for New Zealand who faltered at 200/9 in 50 overs. Opener Prashant Chopra was the top-scorer for the Indians with 104-ball 52, followed by number three batsman Baba Aparajith who scored 44 runs. Even skipper Unmukt Chand played well and scored 31 runs off 44 deliveries. For the Kiwis, left-arm spinner Ben Horne was the top wicket-taker, picking up 3/23 in six overs. India will now face Australia in the finals. Full story here.
A jubilant Indian team celebrates their win
5.    Legendary editor Helen Gurley Brown dies at 90.
Celebrated author and former editor of 'Cosmopolitan' magazine, Helen Gurley Brown died at a New York hospital at the age of 90. She was famous in print industry of the 1960s. Though, at that time, many feminist groups had objected to Brown's liberal mindset, Cosmopolitan magazine's sales increased tremendously under the leadership of Brown, who functioned as the editor  for 32 long years. Her famous works include "Having It All"(1982), "The Late Show: A Semi wild but Practical Survival Plan for Women Over 50"(1993) and "Sex and the Single Girl"( 1962).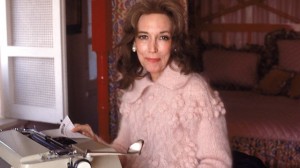 Helen Gurley Brown
6.    Pujara scores maiden century in the India-New Zealand test match
Replacing Rahul Dravid at number 3, Cheteshwar Pujara scored a smashing 119 in the ongoing test match between India and New Zealand in Hyderabad. India finished the first day with a comfortable 307 for 5.  Though the senior most player Sachin Tendulkar  did not last long and got out after scoring only 19 runs, young players like MS Dhoni (29 not out) and Virat Kohli (58) took charge of the game. The second and final Test of the two-Test series will be held in Bangalore from August 31-September 4.
 This match was the dawn of Indian cricket's new era without the stalwarts like VVS Laxman and Rahul Dravid in the starting line-up. Full story here.
7.    Norway killer Breivik gets 21 years for mass massacre
Anders Behring Breivik has been sentenced to 21 years for the murder of 77 people in a gun and bomb massacre last year in Norway as the court found him to be sane and thus responsible for his actions. Breivik had confessed carrying out the attack and claimed that he had  targeted the ruling centre-left Labour Party for its support of Muslim immigration. Breivik also faces the possibility of indefinite extensions to his sentence. Full story here.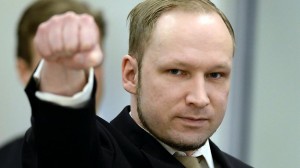 Anders Behring Breivik
8.    2G case: SC clears Chidumbaram, dismisses Swamy's petition
Dismissing Janata Party's leader Subramanian Swamy's plea, the Supreme Court cleared current Finance Minister Chidambaram's name from  his alleged involvement in the 2G spectrum sale scam along with others accused in the case, including former bureaucrats and former telecom minister A Raja. The ruling stated that after reviewing all the material on record, the court concluded that there was "no deliberate act or abuse of position" by Chidambaram in relation to the 2G scam. However, Swamy expressed his displeasure with the judgment and said that he would seek a review. Full story here.
9.    Report says Kingfisher Airlines might face operational shutdown in the coming months
Reports by the Centre for Asia Pacific(CAPA) states that Kingfisher Airlines may have to shut down its operations if 600 million dollars are not pumped in the organization in the next two months. It also claimed that though in the first quarter, the promoters invested $133.9 million, this amount is barely sufficient for the survival of the company. The airline had the lowest market share in July which stood at 3.4 percent. Full story here.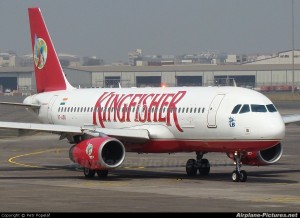 Kingfisher Airlines: King of Troubles Times?
10.     Lance Armstrong to be stripped off his seven Tour de France titles
As Lance Armstong refuses to challenge the doping charges levied on him, the USADA said that they would strip him off his title and ban him from competitive cycling. 40 year old Armstrong, a cancer survivor, is one of the most celebrated athletes of all time as he has won the Tour de France title seven times in a row between 1999 to 2005. He retired from professional cycling last year. However, he has refused to participate in the USADA process, as he believes it to be "one sided and unfair". Nevertheless, the agency claimed that they had blood samples of Armstrong from 2009 and 2010 that were "fully consistent" with doping.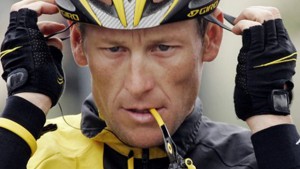 Lance Armstrong