T-20 cricket fever has gripped the country again! As cities battle against each other and international + domestic cricketers unite, the madness levels are only going up multiple notches. Not to be left behind, we have picked our BMMBox XI. You think our team has it to win? Who would you select in your team and whom would you leave out? Do tell!
1-Chris Gayle (West Indies, Royal Challengers Bangalore)
Why he is awesome – He can destroy opposition bowlers and rip them apart but still be the coolest guy on the field. He hits a six every nine balls and makes a bowler regret their career choice every four balls. Decent off-spin bowler but his post-wicket celebrations are a spectacle in itself. If ever there was a title for "Mr. T20", he sure would win it hands down.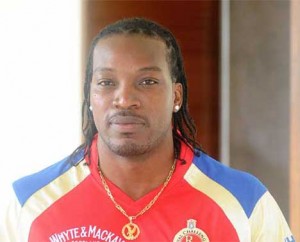 2-Sachin Tendulkar (India, Mumbai Indians)
Why he is awesome – Almost 40, but no one can dare discount the little master. The entire stadium cheers for him regardless of what team they support. You really don't need me to tell you why Sachin Tendulkar is awesome though. He might not be at his best in this format but we as Indians always want 'God' to be part of every cricketing occasion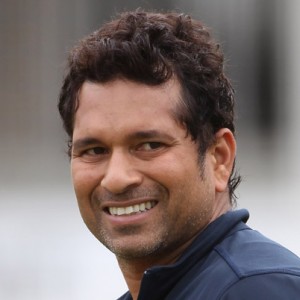 3-Virat Kohli (India, Royal Challengers Bangalore)
Why he is awesome – Amongst the best batsmen from India's next generation of players, Kohli oozes class and confidence.  Despite his reputation, Kohli is dead serious about his game. While he is not quite as aggressive as Gayle, on his day, Kohli can demolish opposition bowlers just as efficiently.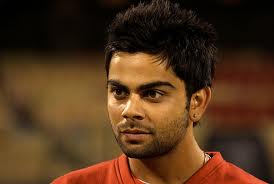 4-MS Dhoni (India, Chennai Super Kings)
Why he is awesome – Captain Cool,  Dhoni is an automatic choice for captain. Dhoni simply knows what it takes to win the IPL plus he is the only person who would be capable enough to handle such an extra-ordinary team.  Dhoni's abilities with the bat alone would get him on this team and when he starts unfurling those trade-mark helicopter shots, there is very little that can halt him.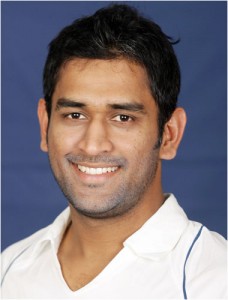 5-AB deVilliers (South Africa, Royal Challengers Bangalore)
Why he is awesome – A wicket-keeper batsman who has every shot in the book. His audacious stroke play always leaves bowlers guessing what he will do next.  He is a prolific run-scorer who adapts to any situation and gets his team to the finish line in crunch situations.  Extra-ordinary athleticism behind the wickets or in the outfield makes him indispensable in this form of the game.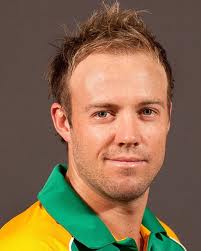 6-Shane Watson (Australia, Rajasthan Royals)
Why he is awesome – If all-rounders is what one is looking for, Shane Watson is right there on top among the best in the world. A destructive batsman and an equally potent medium pacer he surely can win games on his own. Watson is a true 360 degree player.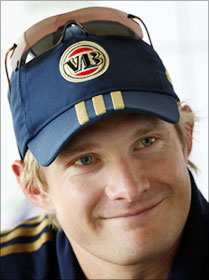 7-Keiron Pollard (West Indies, Mumbai Indians)
Why he is awesome – When Pollard gets going, no stadium is big enough for him. Always a contender for the biggest sixes of the season, Pollard's hitting is just as renowned for its frequency as for its brutality. Pollard can also bowl some surprisingly good medium pace and he chips in with a few wickets here and there. In the outfield, he is unbeatable though and some of his catches defy gravity.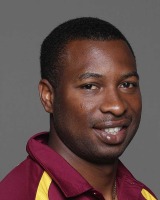 8-Ravichandran Ashwin (India, CSK)
Why he is awesome – T20 may not be a bowlers game but it does not seem to matter for Ravichandran Ashwin . Ashwin has all the tricks in his armoury and he is not afraid to use them. A paragon of parsimony, Ashwin really hates having to give runs and maintains a tight line and length. Batsmen trying to break free of his grip usually find themselves back in the pavilion quickly.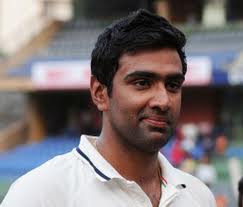 9-Dale Steyn (South Africa, Sun Risers Hyderabad)
Why he is awesome – Dale Steyn is currently the best fast bowler in the world, period. He has it all, pace, accuracy, variations, aggression and an intimidating stare. He has been terrorising batsmen for the last 9 years now while racking up the best statistics in the business and this IPL season doesn't look like it would be any different.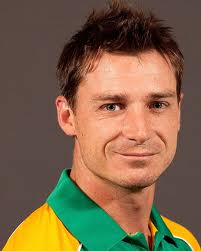 10- Lasith Malinga (Sri Lanka, Mumbai Indians)
Why he is awesome – With his bowling action, Malinga's deliveries shouldn't land anywhere near the pitch let alone the stumps but Malinga hits the wickets more often than any other bowler in this tournament. His slinging action makes his deliveries difficult to pick up. Add a devastating slower ball to the mix and you get a perfect T20 bowler.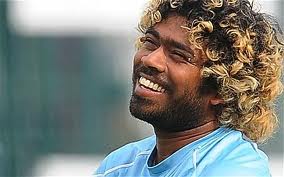 11- Sunil Narine (West Indies, KKR)
Why he is awesome – West Indies does not have a vibrant tradition of spin but that did not stop Sunil Narine from taking a big bunch of wickets at the domestic and international level. A surprise pick at last year's IPL, where he was picked up for $700,000, Narine's stellar performance made him look like a bargain. This year, we might see a lot more wizardry from the pointy-haired west Indian.