– By Nirali Naik, Thakur College
Just what is this club? Where is it located? Why is it the apple of every star's eye? Who are the members and what does the club do?
Welcome to the 100-crore club! It's not an actual organisation, but a term used by the film industry to segregate the more successful stars from the rest: only those actors whose films net Rs. 100 Crore or more in India are approved for membership.
It's cool, it's coveted, and it is for the crème de la crème. And it's the latest status symbol in Bollywood!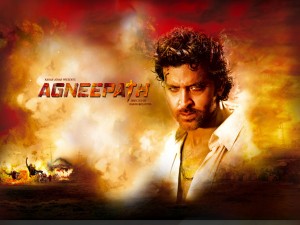 Getting into the 100-crore club is not as simple as being in a movie that has rung up Rs.100 Crore. To be considered for entry, a film must have made that gigantic amount in net collections, not gross.
For the uninitiated, gross collection of a film is the sum total of the money which is collected at all the ticket counters of cinemas across the country screening that film. Net collection is what remains in the film industry's hands after paying off the entertainment tax to the different state governments.
The public may have its own definition of hits and flops, but the film industry has always gone by the cost-versus-revenue analysis to determine success (it is also the only objective way of defining hits and flops). A number of avenues of revenue now exist for a producer in addition to a theatre screening.
But it is a generally accepted principle in the film trade that income from most of the other sources like satellite television, home video, etc. depends largely on the earnings from the theatrical business of a film.
The 100-crore club does not take into account the cost of a film as it goes solely by revenue. It is for this reason that Shah Rukh Khan, with Ra.One (total cost Rs. 150 crore approx) and Don 2 (total cost Rs. 80-85 crore approx.), is as entitled to club membership as Aamir Khan, with a blockbuster like 3 Idiots (total cost Rs. 55 crore approx.) and Salman Khan, with a super hit like Bodyguard (total cost Rs. 75-80 Crore approx.).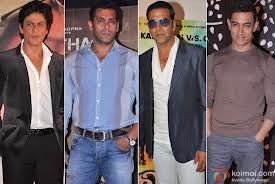 Literature Review
In the old days, before multiplexes and satellite television and pirated VCDs, success was measured in weeks, not crore. Twenty-five weeks for a Silver Jubilee; fifty weeks for a Gold Jubilee; 100 weeks for a Diamond Jubilee. Film fans returned week after week to watch their favourite heroes dishoom bad guys and romance their favourite heroines. Those days have long gone. The revenue-earning pattern has become increasingly front-loaded over the years, and now most films depend only on first weekend/first week revenue to decide the fate of a film, a trend that has received widespread criticism from industry experts. As the competition for India's entertainment rupees grows tighter, the amount of time and attention and money that the public has to spend on repeat viewings of film has decreased significantly – which means that we needed a new benchmark for popular success. Enter the new number of popular success for a film in Bollywood: 100 crore, earned at the Indian box office, after the entertainment tax.
In earlier days, when the success of stars and films was measured by jubilees, it was Rajendra Kumar who was reverentially referred to as 'Jubilee Kumar' because of the line of silver and golden jubilees he had to his credit. No director or producer has ever had the 'jubilee' word appended to his name.
Detractors of the 100 Crore Clubs, tend to focus on two major points. The first is that making money is not a sign of a quality film. That much everybody will agree with. Plenty of wonderful films never catch on with the public. The second point is stickier. 100 Crore Club detractors take the first point – that not earning 100 crore doesn't mean a film is worthless – and flips it, saying that, if therefore a film does earn 100 crore, it must be worthless. Let's just go ahead and call bullshit on that logical fallacy.
The massive success of Aamir Khan's Ghajini signaled not just a return to the masala filmmaking techniques but a return of the aam aadmi's beloved Hero. And by general opinion, the reason the younger set of actors haven't cracked the 100 Crore Club yet is because they don't know how. They don't know how to pick the kinds of films that will resonate with the masses and they don't know herogiri. As of now, Shahid, Ranbir, Ranveer, et. al. are fine actors but they are no Heroes and until they listen to their seniors in the industry and start making films that connect with the general public, they won't inspire the kind of loyalty that Shahrukh Khan can nor will they be able to wield the power of popular opinion like Aamir Khan can. And maybe that's fine for Ranbir and Imran, who might be content making human-sized films for an international and multiplex-going audience, but the need for that oversized, mythic storytelling that only a Hero can deliver will remain. Mass audiences might drift even more towards regional film or we might find that South Indian Heroes will drift north.
We can't dismiss films merely for being broadly popular and we can't conflate popular with mindless.
This club has some supposed rules as well. But since it is more a nomenclature than an actual club, the rules are unwritten. Like, you must be a star to be eligible for membership. The club does not recognise any other community – neither producers and directors nor distributors. Only male stars are members of the club so far. To understand why no actress is a member, it must be understood that the club has, after all, been 'formed' by the trade and the media. And excluding women from the group is characteristic of an industry which exercises gender discrimination more than other industries.
Interestingly, although it is the film which touches the 100-crore mark, it is the star who gets membership of the club. This is another indicator of how stars are worshipped by the industry. Bollywood has always been a star-driven enterprise and it is not uncommon for stars to hog the limelight for a hit.
There are several reasons for the optimism in films. Indian consumers are coming of age in their film preferences and looking at serious cinema. As a result, "dark horses", like say a Vicky Donor (made at a small budget), grossed around R30 crore and Kahaani grossed R50 crore plus. A number of regional films, including Bengali, Punjabi, Tamil and Telugu, too, have done well this year at the box office. When there were too many stresses, people liked to watch films, which worked as an escape mechanism. Now with the economy improving, people are willing to watch real cinema.
While good content is the biggest pull towards the multiplexes, UFO Moviez COO Pankaj Jaysinh says digitisation has also helped the industry grow box office revenues. "Digitisation has certainly helped the growth in box office collections. For instance, in the pre-UFO days, a big film would release in about 500 theatres, but today, thanks to digitisation, a big film releases in 2,000-2,500 screens on an average. The widespread first-day-first-show releases enabled by satellite delivery solutions have ensured that films are able to reach increasingly larger audiences in the crucial first week (end) of release, which translates into increased box office collections.
Multiplex players who have added screens are reaping the benefits of this rush to the cinema.
And it's not just the actors and producers benefitting from this phenomenon, but also the Television Broadcasters. They feel that films play an important part in their growth strategy. It gives them good ratings and helps to create a brand. Thus, the film industry has benefited by selling satellite rights at good prices to them.
It's not just the film's content that gets it to the 100 Crore club. There are other factors at work which almost all the trade analysts agree with.
Inflated Ticket Prices: The average ticket size at a multiplex today is Rs 140-150, compared to Rs 60-65 in single-screen theatres, according to BoxofficeIndia.com, a film trade portal. Prices at premium chains like Inox and PVR can be as high as Rs 300-350 on weekends (Friday-Sunday), which fetch almost 80% of theatrical revenues earned by a film. (The rest of the business happens during the "lean" Monday-Thursday period.) On festive weekends, multiplex operators undertake a 10-15% hike in ticket prices. For 3D films, the rate is even higher. In big cities, single screen theatres, too, have increased ticket prices. For instance, the average ticket price across single screens in south Bombay is Rs 90-100.
Growth of Multiplexes: Multiplexes have grown phenomenally in the last five years and completely changed the dynamics of the film business. There are close to 1,400 multiplex screens [India has a total of 12,900 screens] which constitute nearly 70-75% of a film's box-office revenues. By 2015, the number of multiplex screens is estimated to rise to 1,925, according to the FICCI-KPMG Report on the Indian Media and Entertainment industry. Despite high ticket prices, multiplexes have become a preferred choice for cine-goers; the variety of films on offer, a better viewing experience, food and beverage counters and gaming zones etc. ensure that audiences keep coming back.
Digital Prints and Wider Releases: Both are correlated. With the adoption of digital technology, more and more screens in India are becoming digitised from analogue. This is allowing producers to have a much wider release of their films with a massive number of prints. (Digital prints save costs and can be attained fast.) For instance, in 1995, Hum Aapke Hai Kaun released with 500 prints which was a landmark then; in 2009, 3 Idiots released with 1,000 prints which were considered a huge number; in 2011, Eros released Ra.One in 3,100 plus screens and in 2012, Yashraj released Ek Tha Tiger with 3,400 prints in India and 500-600 prints overseas. This number will only grow and with releases getting wider by the day, sky-high theatrical revenues are becoming a routine of sorts.
Extended Weekends/Festivals: Most 100-crore films have utilised long weekends and festivals to the fullest, during which audiences drop in huge numbers and a film's repeat value is high. Producers have often sacrificed a Friday (which was once sacrosanct as a release day) and tweaked their schedules to make the most of festivals by clubbing them with the traditional three-day weekend. For instance, Bodyguard released on a Wednesday and a five-day weekend surrounding Eid followed; Ek Tha Tiger released on a Tuesday and a six-day weekend with Independence Day and Eid followed; Golmaal 3, Ra.One, Son of Sardaar and Jab Tak Hai Jaan released on Diwali which fell in the middle of the week and a lengthy festive weekend followed; Ghajini, 3 Idiots and Don 2 released on the Christmas week, gaining heavily from the festive spirit and New Years' holiday.
All these elements simultaneously create a 100-crore blockbuster. Gone are the days of silver jubilees and golden jubilees which measured the success or failure of a film. Today, the fate of a film is sealed on the opening day itself or at best, on the first week. The biggest of films have a run of only three to four weeks at the theatres as more and more new releases knock at the door and eventually push the incumbent out.
Some myths surrounding the 100-crore film need to be busted. The film trade, today, is mostly concerned about the gross collections at the box-office and not the real amount pocketed by the producer. After deducting entertainment tax (35%), the gross collection reduces; the exhibitor's share of 49-52% (depending on the week) from the new amount further brings down the producer's share. It is rare when a producer manages a profit on his film.
In an increasingly competitive film business, it is left to be seen how many films truly qualify as "100-crore" successes in the years to come.
100 Crore club movies of 2012:
EK THA TIGER tops the list by grossing a whooping amount of 198 crore in India. An action film from Yash Raj banner was an instant hit with the audience. It joined the list of Rs. 100 Crore in just six days.
AGNEEPATH. It was the first movie of the year to cross the 100 crore mark. For Hrithik Roshan, Agneepath emerged as the first film in all probability to reach the magic figure of 100 crore.
HOUSEFULL 2. It was a melange of comedy, a situational comedy rather from the baton of Sajid Khan with such props as a crocodile and idiosyncratic comedy of Johny Lever and an story line that was thin as a wafer, but reached the benchmark on account of the reactions arising out of the situations which kept the audience regaled and producers went laughing all the way to the bank. For Akshay Kumar it was his first 100 crore film for the year.
ROWDY RATHORE. Akshay Kumar followed the success of HOUSEFULL 2 with an action film in ROWDY RATHORE, returning to his forte of action and the street fights and the rustic humour, along with rural peppering of the location with feudalism and goondaism displayed in profuse abundance, ROWDY RATHORE created a rowdy collection of 100 crore in just a matter of time.
BOL BACHCHAN. Rohit Shetty turned to humour again, bringing in the modern adaptation of GOLMAAL, with Ajay Devgn being his lucky mascot and Abhishek Bachchan in a double role, BOL BACHCHAN also enticed the audience to create a honeymoon with it and facilitate it to reach the magic figures of 100 crore. For Abhishek Bachchan it was for the first time in his acting career that his film touched the magic figures of 100 crore.
BARFI! One would never have thought that an unconventional film like BARFI! where the lead actor Ranbir Kapoor did not utter a dialogue and played the role of a character who cannot speak also reach magical figures of 100 crore. But its success underlined the fact that in India if issues are dealt with in a sensitive manner box office success is no big deal. This also could have been facilitated by young viewing audience.
JAB TAK HAI JAAN. Probably as a fitting tribute to the showman of Hindi cinema Yash Chopra, JTHJ also made its entry into the exalted club of 100 crore and underlined the fact that romance continues to be the driving force for the audience of Hindi cinema to march in droves into cinema halls to see Shah Rukh Khan charm the ladies once again! Was the kiss that SRK did for the first time on screen also a contributory factor, well jury is out.
SON OF SARDAAR. Though SOS was involved in an acrimonious controversy with JTHJ, all should now be forgotten as it also did the business of 100 crore and is still going strong. One also hopes that the piquant situation that Kajol found herself in, rather an existentialist dilemma to choose between a husband and a banner-YRF that gave her the stature that she now commands, would be a thing of the past.
In the end one can say that there were 8 films that did a business of 100 crore each and one only hopes that in 2013 this number increases by 50 per cent. Obviously these figures have been achieved owing to some smart marketing strategies, but all is fair in love and war and to catch eyeballs it is World War-III that is being waged by the producers and distributors.
Research Design:
Research Questions:
Are these 100 crore club movies really worth the 100 crore rupees?
Are these movies content driven or mass driven?
Are these mass entertainers decreasing the importance of good cinema?
Has it come down just to revenue collecting and hitting big at the box office?
Hypothesis:
100 Crore Club; good for business but bad for Cinematic art. It is definitely attracting money towards profit but not quality. Movies are being made keeping in mind the target of 100 Crore rupees, scripts are being written with not much versatility. The easiest formulae are being in applied in film making, that they are going to fetch them a lot of money. Day by day, it is becoming less about Cinema and more about business. No matter however criticized the movie is, it still manages to cross over 100 Crores. For example: Son of Sardar.
This frenzy to be a part of the 100 Crore Club is slowly killing actual Cinema.
References:
http://www.ndtv.com/topic/rs-100-crore-club
http://filmigirl.blogspot.in/2012/07/100-crore-club-introduction.html
http://www.hindustantimes.com/Brunch/Brunch-Stories/Bollywood-s-100-crore-club/Article1-864033.aspx
http://www.thehindu.com/arts/cinema/the-rs-100cr-club/article2684021.ece
http://www.indianexpress.com/news/the-growing-100-crore-club/982101/3
http://forbesindia.com/blog/business-strategy/journey-of-the-100-crore-bollywood-film/
http://www.thehindu.com/life-and-style/metroplus/getting-to-the-100crore-club/article3968418.ece