From earthquakes to awards, from hurricanes to law suits, here are the top 10 news stories of the week.
A K Hangal dies at 95

Padma Bhushan awardee and Bollywood veteran, A K Hangal passed away at the age of 95 after injuring himself and fracturing his thigh bone after he slipped in the bathroom. He was admitted in Asha Parekh's hospital where he breathed his last. Known as "The Grand Old Man" of Hindi cinema, Hangal was a former freedom fighter and had participated in the revolt against the British rule before coming to India after the Partition and joining a leftist theatre group. Though his entry to Hindi film industry was late, he went on to star in over 200 films as the elderly relative of the Bollywood heroes. His most famous works include "Sholay", "Namak Haraam", "Bawaarchi". Full story here.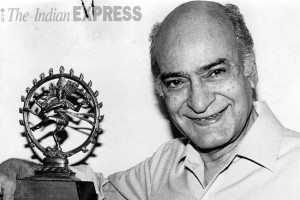 2.  Gold prices touch record high of Rs. 31,077/10 gm
Adding to the woes of jewelers, traders and consumers, gold touched a record high of Rs 31,077 per 10 grams. According to a report by World Gold Council, gold demand in India has gone down to 650-750 tonnes this year from 933 tonnes in the 2011 calendar year. High inflation along with negative buying sentiment has lead to a dip in the sales of gold, affecting the business of many jewelers. Full story here.
3. First Man on the Moon, Neil Armstrong dies at 82
Neil Armstrong, The First Man on Moon, passed away at the age of 82 due to 'complications resulting from cardiovascular procedure'. Armstrong had created history when on June 20, 1969, Apollo-11 spacecraft under the commander-ship of Armstrong landed on Moon. After departing from NASA, Neil Armstrong had been working as a professor of aerospace engineering at the University of Cincinnati. He is best remembered for saying,"That's one small step for man, one giant leap for mankind." Full story here.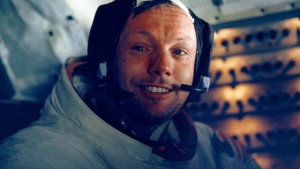 4. Hurricane Isaac storms over the Gulf Coast
Though Hurricane Isaac was weaker than Hurricane Katrina, that devastated the Gulf coast belt in 2005, it caused significant damage in the area, according to reports. The former Category One hurricane was going to be downgraded to 'tropical depression' as it moved to the northern parts of USA. Reports also claim that the property damage caused by Isaac will not make the top-10 list of worst US hurricanes by inflation-adjusted losses though the incessant rains due to the storm still caused significant flooding in low-lying area. Full story here.
5. SC upholds  Kasab's death sentence
Supreme court has upheld the death sentence of Ajmal Kasab, the lone surviving terrorist of the 26/11 attacks. 166 people died in the attack when Kasab, along with 9 other terrorists, after travelling to Mumbai from Karachi by sea, had gone on a shooting spree at various city landmarks. After being sentenced to death by a special anti-terror court on May 6, 2010, Kasab had been lodged in Arthur Road Jail. After the SC's verdict, Kasab has the option of filing a review petition in the apex court. Full story here.
6.  Samsung wins patent case against Apple in Japan
Apple's claims that Samsung had infringed on its patent were dismissed by the Tokyo court. Apple had filed a lawsuit against Samsung last August claiming that Samsung's smartphones were running on the technology developed by Apple. However, in a similar case, the jury in California court ruled that Samsung products illegally use Apple's technology and awarded Apple $1 billion in damages. The legal battle also involves Samsung's Tab device, which Apple claims infringes on patents related to the iPad tablet. Full story here.
7.  Dhoni launches his own motorbike team
Known for his passion for motorbikes, Indian cricket team's captain, Mahendra Singh Dhoni, launched his own motorbike racing team, in collaboration with Telugu star Nagarajuna, to participate in the FIM Supersport World Championship, which will be held at the Buddh International Circuit, India next year. His team is called MSD R-N Racing Team India and it made its debut in the Czech Republic race in Brno last month. The team consists of Frenchman Florian Marino and Dan Linfoot of Great Britain.
8.  London Paralympics 2012 begins
London Paralympics 2012 began with much fan fare with nearly 80,000 people attending the first day. Queen Elizabeth II officially opened the Games with noted scientist and author of the book, "A Brief in Time", Stephen Hawking. Arjuna Award winner and long jump athlete Jagseer Singh was the flag bearer from India in the Opening Ceremony. 10 Indian athletes have participated in the Games. A total of 165 countries along with 4,200 athletes are going to participate in the 11 day long event and will compete for 503 medals in 20 sports. Full story here.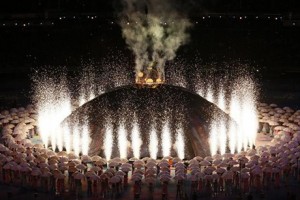 9.  Khel Ratna Award for Vijay Kumar and Yogeshwar Dutt
Olympic medalists Vijay Kumar and Yogeshwar Dutt were jointly conferred with Rajiv Gandhi Khel Ratna Award, country's highest sporting honour, by President Pranab Mukherjee in a ceremony attended by Ministers, dignitaries and sports-persons, held at the Rashtrapati Bhavan.  Shooter Vijay Kumar had won a silver in the 25 meter rapid fire event and wrestler Yogeshwar Dutt had won a bronze in the 60 kg freestyle event. Yuvraj Singh, who is preparing for his comeback after surviving a rare germ cell cancer, was also awarded the Arjuna Award. A total of 25 atheletes were conferred Arjuna Awards this year. Full story here.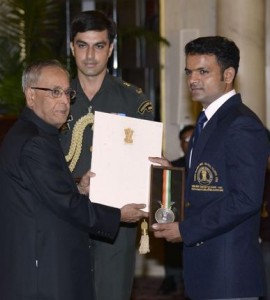 10.  Philippines shaken by a 7.6 magnitude earthquake
A 7.6 magnitude earthquake shook the eastern Philippines' coast prompting the U.S. Pacific Tsunami Warning Center to issue a tsunami warning which led to panic among the locals. However, the warning was lifted soon and thousands of people who had evacuated their homes returned. The quake was centered 146 kilometers (96 miles) east of Samar Island and managed to kill only one person and caused only minor damage though small waves of 16 cm did hit a southern Philippine island. Full story here.