Organization Name: Framelements Media & Entertainment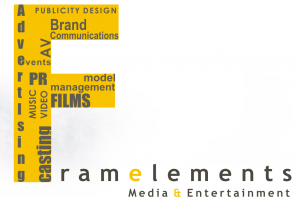 Organization Description: We are an advertising and film production house. We are into Print, Multimedia & Web. We also do Publicity designing, film production and adfilm production.
Location: Navi Mumbai (Airoli)
Role Title: Client Servicing & Visualiser (Trainee)
Role Description:
Client Servicing: To look after the existing clients advertising requirements. Be a part of the new client pitching team.
Visualiser: To help the visualiser with ideation, new concept generation process.
Role Responsibilities: Same as Above
Qualification Requirement: BMM or BMS or any stream undergraduation or graduation student
Skill Set Requirement: Basic Computer knowledge, good communication skills,
Experience Requirement: Not required
Compensation/Stipend: Will be joining as a trainee so NO Stipend. Company will bear travelling & food expenses if it is for company related work. Will get a certificate after completion of work.
Application Process: Send biodata on sachin@framelements.com. Mention Mobile no or any contact number on the biodata without fail
Selection Process: Selected candidates will be informed over phone & will require to come to office for a 10mins. Casual interview session.
Key Dates: Required on emergency basis.