Every week I'll be reviewing ads – TVCs, print ads, banners, hoardings – and bringing to you the best and bad of the lot. The battle of the ads has begun and it is time you start to take sides! You can agree or disagree with me, but you must feel free to express that.
Here we go!
Best: Tata Salt 'Desh Ka Namak' Commercial
The target audience of this commercial is specifically women and thus we see the commercial script revolving around a mother. The ad is not a stereotypical patriotic ad one sees on a regular basis. This commercial basically brings out the value base of the brand, as they relate a simple product like salt to the essential values every mother should instill in her child like honesty, patriotism, loyalty.  The concept is really powerful yet kept simple and this helps increase brand recall. This ad backs the brand positioning of the product. The best part about this ad would be its all pervasive nature. It will equally inspire a mother in a bungalow at Altamount Road as it would to the mother in Azamgad. It reminds you of being an Indian, everyday.
Agency – Bates India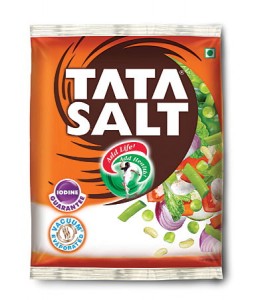 Bad: Alpenliebe Choco Eclairs Commercial
The tagline says ' Love and Share' which could be taken to completely different level if conceptualized correctly. Their target audience would ideally be the children below 12 years of age. No justice is done to the idea in this ad. Nothing in the commercial would appeal to a child below 12 as well. Recall value wouldn't be any great either. If Kareena Kapoor is endorsing the product, one would expect much more out of it. In fact, the message of 'love and share' isn't even conveyed through the commercial, until the tagline appears. Overall, this is a very average ad. A brand like alpenliebe can do much better ( like the Jee Lalchaye campaign that had become viral).
Agency – McCann Erickson India