From Yuvraj's return to Sania's win, from the test firing of Agni – II to Mary Kom's winning punch, here are the top 10 news of the week.
1. Hamid Ansari re-elected as Vice-President of India
Defeating NDA candidate Jaswant Singh by a wide margin of 252 votes, UPA candidate Hamid Ansari won the Vice-Presidential elections. The septuagenarian and former IFS officer got 490 votes against 238 of Singh's. The total votes casted were 736. Ansari was backed by the Congress, most parties of the United Progressive Allaince(UPA), those supporting the alliance from outside and some Left parties. A Padma Shree awardee, Ansari became the second person to get re-elected to the high post after philosopher and statesman S Radhakrishnan. Full story here.
2. Nuclear capable Agni-II successfully launched by India
Agni II, the missile with a strike range of 2000 km was successfully launched by the Indian Army from Wheeler Island, Odisha. The test was carried out by the Strategic Forces Command (SFC) of the Army while the Defense Research and Development Organization (DRDO) helped with the logistics. Surface- to- surface Agni-II is 20 meter long and is a two-stage, solid propelled ballistic missile. It has a launch weight of 17 tonnes and has the capacity to carry a payload of one tonne over 2000 km.
3. Saina Nehwal wins India's maiden badminton medal in Olympics
History was made when Saina Nehwal became the first Indian badminton player to win a medal in Olympics and only the second Indian women to ever stand on the podium after she won the bronze in the match against China's Wang Xin. Though the former world no.1 Wang was leading the match 21-18, she retired injured halfway through the game. With this win, Saina regained her fourth position in women's world rankings. Full story here.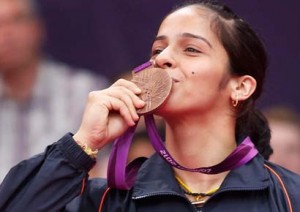 4. NASA's Curiosity successfully lands on Mars
Curiosity, NASA's nuclear powered and SUV-sized robotic explorer successfully landed on the Red planet's giant crater. The landing was made at 11:02 am Indian Standard Time. The main objective of this project, which has cost $2.5 billion, is to search for basic ingredients of life, including carbon-based compounds, nitrogen, phosphorus, sulfur and oxygen. The recent pictures of Mars as taken by Curiosity reveal that the rover's landing site is very similar looking to earth's surface. Full story here.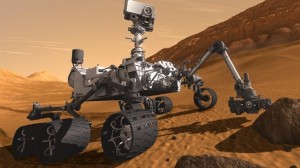 5. MC Mary Kom wins bronze at London Olympics
After a hard fought battle with British player, Nicola Adams, Mary Kom became the second Indian after Vijendra Singh  to win an Olympic medal in the boxing category. She won the bronze in the first ever 51 kg women's boxing category after losing to Adams by 6-11. Though she was satisfied with her win, Mary Kom apologized to the nation for not bagging the gold medal. With this win, India's current medal tally has reached to four, making it India's best performance ever in Olympics. Full story here.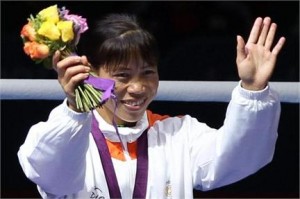 6. Yuvraj Singh returns to Team India for World T20.
Cricketer Yuvraj Singh has been selected in the Indian team for the World T20 Championship to be held in Sri Lanka. He has also been included in the team for the T20 Internationals against New Zealand, to be held in September. This will be the first time he will play an International game after recovering from a rare germ cell cancer. Though some of the selection committee's members were skeptical about selecting him for the T20 World Cup, it was finally decided that his experience and talent in the T20 format will be an asset to the team. Full story here.
7. Abu Jundal tells court he wants to confess role in 26/11 attacks
In a surprising revelation, Abu Jundal, one of the Pakistani 26/11 terrorist handlers, has expressed his desire before a metropolitan court to confess his involvement in the heinous crime. The thirty year old terrorist made a verbal plea before Additional Chief Metropolitan Magistrate P S Rathod that he wanted to make a voluntary confession about his role in the attacks that had rocked the city in 2008. His plea comes a day after he was interrogated by the Crime branch along with Abdul Kasab, the lone surviving terrorist of the 26/11 attacks. Jundal will now be lodged in solitary confinement at  Arthur Road Central till the next hearing as the magistrate has given him time to think over his decision. Full story here.
8. Analyst: Samsung Might Consider Buying BlackBerry
According to Jefferies analyst Peter Misek, Samsung might consider buying Research in Motion, the company which owns Blackberry or licensing RIM's BlackBerry 10 operating system. However, other industry experts are skeptical about this note to investors. Other analysts also feel that this merger will not be very beneficial to Samsung. More of RIM's plans about this deal will be revealed in the last week of September. Full story here.
9. Apple drops YouTube from next iPhones and iPads.
Due to growing competition between Apple and Google, who are fighting for supremacy in the fast growing mobile computing market, Apple has decided to remove the pre-installed YouTube app from its latest version of the  iPhone and the iPad. However, users will be able to access YouTube on Apple's devices through the Safari web browser. The news of the disappearance of YouTube from Apple's products was released when Apple test launched its iOS 6 software, which did not have the Google Inc's popular video site. Full story here.
10. 'Fifty Shaded of Grey' outsells Harry Potter in UK
Breaking records of J K Rowling's Harry Potter and Dan Brown's The Da Vinci Code, E L James' 'Fifty Shades of Grey' became UK's largest selling book with 5.3 million copies sold. The erotic novel which was first released as an e-book and later in the print format achieved this feat only four months after its publication. The other two books in the trilogy, ' Fifty Shades Darker' and 'Fifty Shades Freed', have sold 3.6 million and 3.2 million copies respectively. Full story here.