From coal scams to FDI bangs, from a loss in cricket to an epic win in tennis, here are the top 10 news of the week.
1. Apple launches iPhone 5
After months of speculation and rumors, Apple finally launched the iPhone5, along with the fifth generation iPod Touch and the seventh generation iPod Nano. The latest version of the phone is said to have a bigger screen and is supposed to be lighter than the earlier versions of the device. Along with the device, the accessories have also undergone a drastic change as the new Apple EarPods come with a better design, remote and mike.
The iPhone 5 will be available in the US, Australia, Canada, France, Germany, Hong Kong, Japan, Singapore and the UK on Friday, 21 September, and customers can pre-order their iPhone 5 beginning Friday, 14 September. Full story here.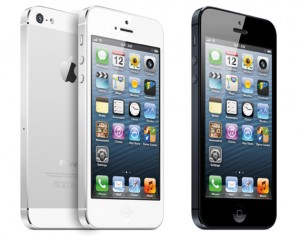 2. Diesel prices up by Rs 5 per litre
In a bold financial move, the government finally increased the price of diesel by Rs. 5 per litre while also capping the number of subsidized cooking gas cylinders at six a year. These two decisions are going to affect the household budgets gravely as the increase in diesel price will increase the price of most of the food items due to higher transportation cost whereas the capping of the number of subsidized cylinders will increase the cooking fuel bill by 50%. Full story here.
3. Verghese Kurien dies at 90
Popularly known as the "Milkman of India", Dr. Verghese Kurien passed away in a hospital in Nandiad town in Gujarat due to complications arising out of kidney ailments. With the establishment of Amul Cooperative at Anand in 1949, Kurien ushered the white revolution in India. As the chairman of the National Dairy Development Board, he launched 'Operation Flood' which has helped India become the world's largest milk producer. He is also a Padma Vibhushan awardee. Dr. Kurien is survived by his wife and daughter.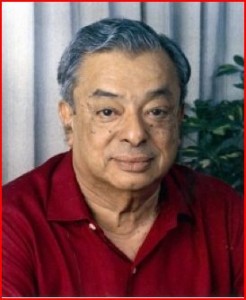 4. Justice Altamas Kabir to become the next Chief Justice of India
Justice Altamas Kabir will replace the present Chief Justice of India, S.H. Kapadia on September 29, 2012. Justice Kabir started out as a permanent judge of the Calcutta High Court in 1990 and went on to become the Chief Justice of Jharkhand High Court and then a judge of the Supreme Court of India in 2005. He has been credited for computerization of the Calcutta High Court, the Civil Court and other courts in Kolkatta. He is also the chairman of national Legal Services Authority since 2010. Full story here.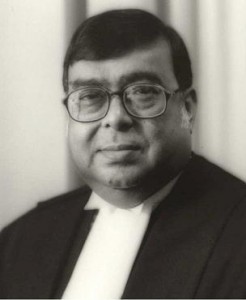 5. Andy Murray wins US Open 2012
Britain's 76 year-old wait for a male Grand Slam tittle finally got over when World No.4 Andy Murray won the US Open 2012 by defeating Serbia's Novak Djokovic. Murray defeated Djokovic by 7-6, 7-5, 2-6, 3-6, 6-2. Andy had lost all four Grand Slam tournaments that he had appeared in but managed to win the title in his fifth attempt, in a game that lasted for 187 minutes. He had earlier won a gold medal at the London Olympics this year. The last British male champion to win a Grand Slam title was Fred Perry, who won the US Open in 1936. Full story here.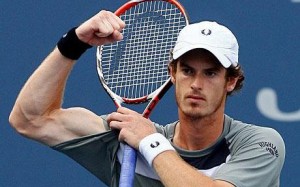 6.  New Zealand wins the Twenty20 International against India
India lost to New Zealand in the second and final Twenty20 International by one run. The target for the Indian team after NZ had batted first was 167 but they only managed to make 166 runs with a loss of four wickets. With this win, the Kiwis also won the series as the first match at Vishakhapatnam was declared a wash out due to rains. However, this match saw Yuvraj Singh's successful return to International cricket after battling with a rare germ cell cancer as he made 34 runs out of 26 balls with two sixes. Full story here.
7. Coal controversy: SC issues notice to govt
Adding to the woes of the Congress-led United Progressive Alliance (UPA), a notice to the central government has been issued by the Supreme Court on Friday. The notice is over alleged irregularities in coal block allocations, and came in response to a PIL seeking cancellation of the 194 coal block allotted during the period of 2005 to 2011. The national auditor, the Comptroller of Auditor General (CAG) has estimated Rs.1.86 trillion as damage to the exchequer. The coal ministry is expected to give its explanation within eight weeks. Full story here.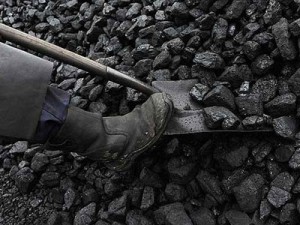 8. TVs to go blank for 2 minutes for three days
In a strategy to persuade viewers to shift to digital systems, all broadcasters will switch off transmission simultaneously at 7:58 pm, 8:58 pm and 9:58 pm for three days (Friday, Saturday and Sunday).  All channels will stop programming to show a 30-second advertisement in Hindi and English informing viewers to change to digital set top boxes before October 31. The advertisement ends with the warning "Go digital or go blank" in English and "Set top box lagaye ya TV bhool jaye" in Hindi. Full story here.
9. Government clears FDI in 4 sectors

In what is being termed as the 'Big Bang of Reforms', the government cleared FDI in aviation, multi-brand retail, broadcasting and power exchange. A 51% FDI is being allowed in MBR while 49% is allowed in aviation. While the FDI in aviation will help the sinking sector, FDI in MBR is being seen as a move that will wash out businesses of multiple kirana store owners. The good sign is that the government has left the final decision of MBR to the states.
10.  SC: Judges will head the RTI panels now
The tradition of retired bureaucrats heading the statutory bodies constituted under the Right to Information Act 2005 has been ended. This is courtesy a controversial judgment by Supreme Court of India on Thursday. Now, judges will head the Central Information Commission (CIC) and State Information Commissions. The court further ruled that the Commissions at Centre and States would hold sittings in benches comprising of two members each, one being a judicial member and the other an expert member, drawn among persons of public eminence having wide knowledge and experience in law, science and technology, social service, management, journalism, mass media, or administration and governance. Full story here.